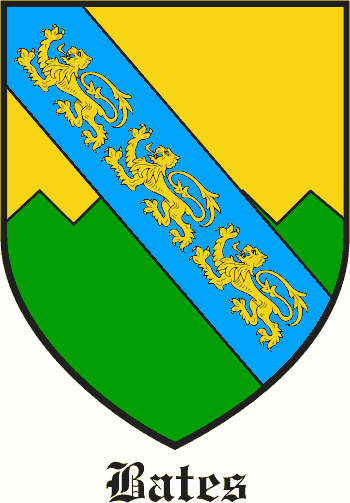 Get this crest printed on...
BATES Family History
This interesting surname has three distinct possible origins, the first and most likely source being the medieval male given name "Bate", itself a petform of "Bartholomew", from the Aramaic patronymic "bar-Talmay" meaning "abounding in furrows" or "rich in lands". One Bate le Tackman was recorded in the 1273 Hundred Rolls of Lincolnshire. The name may also be occupational for a boatman, deriving from the Olde English pre 7th Century "bat" (Northern Middle English "bat"), a boat. A Herbert Bat was noted in the 1182 Pipe Rolls of Shropshire. Finally, the Old Norse "bati", profit or gain, used in the transferred sense of "lush pasture" may have given rise to the surname...