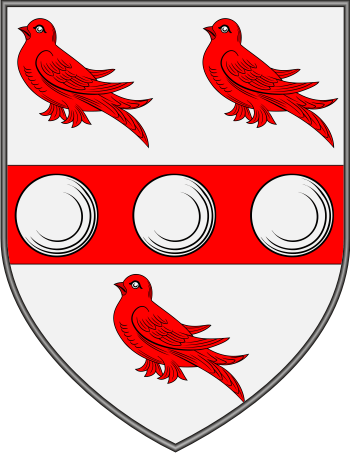 Get this crest printed on...
BEGLEY Family History
This interesting and unusual surname is of Irish origin, and is an Anglicization of the Gaelic "O Beaglaoich", meaning "descendant of Beaglaoch", a person name composed of the elements "beag", small, and "laoch", hero. This is the name of Co. Donegal sept located in the barony of Kilmacrenan, where its present day representatives are still to be found. The placename Tulloghobegley, a parish in the barony of Kilmacrenan, perpetuates their association with that area. The name Begley is now almost as numerous in Munster as in Ulster, and one of its principal modern locations is Co. Kerry. The O'Begleys of Munster are a branch of the Co...