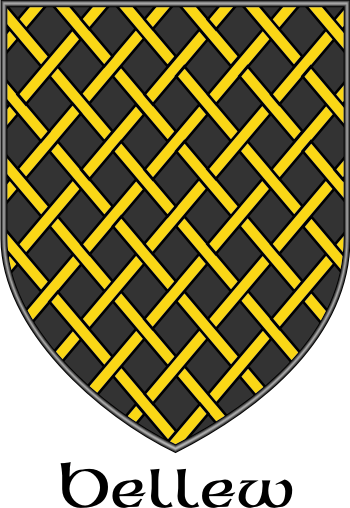 Get this crest printed on...
BELLEW Family History
This interesting surname, having long associations with the Irish county of Louth, is of Norman French origin, and is a locational name from any of the various places in northern France named with the Old French elements, "beu, bel", lovely, and "eau, ewe", water (Latin "aqua"). The name was initially brought to England by followers of William the Conqueror during the Conquest of 1066, and subsequently introduced into Ireland by Norman settlers in County Louth and the adjoining part of County Meath. The name of this great Hiberno-Norman family is perpetuated in Bellewstown (Counties Louth and Meath), and in Mountbellew (County Galway)...