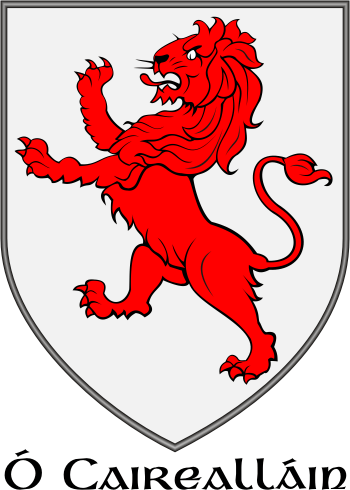 Get this crest printed on...
CAROLAN Family History
This interesting surname, widespread in the Ulster County of Tyrone, is an Anglicized form of two distinct Gaelic Irish septs names, O' Caireallain and O' Cearbhallain. The former sept was located in Clondermot, County Derry, where its leader was chief of Clan Diarmada, whence the name of the parish of Clondermot. The sept of O' Cearbhallain was also of Ulster, being located chiefly in Cavan and Monaghan, prior to their migration into the north Leinster county of Meath. Traditionally, Irish family names are take either from the heads of tribes or from illustrious warriors, and are usually prefixed by "mac" meaning "son of", or "o", male descendant of...