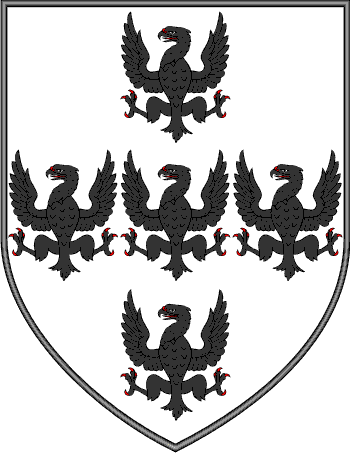 Get this crest printed on...
COLCLOUGH Family History
This most interesting and unusual surname is of Anglo-Saxon origin, and a locational name from either Colclough, an estate in Staffordshire, or Cowclouugh in the parish of Whitworth in Lancashire, which was recorded in the 13th Century as "Colleclogh". The placenames probably derive from the same Olde English elements, which are the Olde English personal name "Cola", from "col", (char) coal, given to someone of swarthy appearance, and "cloh", ravine. During the Middle Ages when migration for the purpose of job-seeking was becoming more common, people often took their former village name as a means of identification, thus resulting in a wide dispersal of the name...