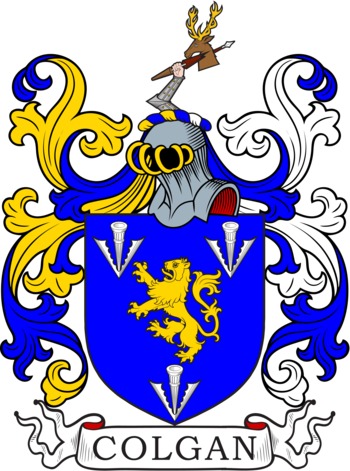 Get this crest printed on...
COLGAN Family History
Recorded in the spellings of Colgan, MacColgan, the short form McColgan, and originally O'Colgan, this is a Gaelic-Irish surname of great antiquity. It is true that it is now associated with Scotland but this is mainly because of the activities of the great Scottish runner Liz McColgan. The Irish ancestry is proven by the fact that the earliest recordings known of the surname refer to O'Colgan, as shown below, the O'Colgans being lords of a barony in Ulster. It would seem that around the 15th century there were two distinct septs of the clan, and the larger and more influential based upon County Offally were known as the MacColgans from the village of Kilcolgan, in duie course all accepted this splelling.