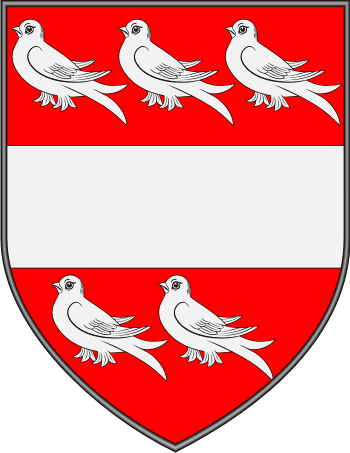 Get this crest printed on...
DOWDALL Family History
This interesting surname is of English origin, but it is now more common in Ireland. The surname is locational from a now "lost" place called "Dowdale" thought to have been in Yorkshire. An estimated seven to ten thousand villages and hamlets are known to have disappeared in Britain since circa 1100, due to such natural disasters as the Black Death of 1348, in which an eighth of the population perished, or to the widespread practice of "clearing" large areas of land to make sheep pastures during the height of the wool-trade in the 14th and 15th Centuries. The meaning of the placename is unknown...