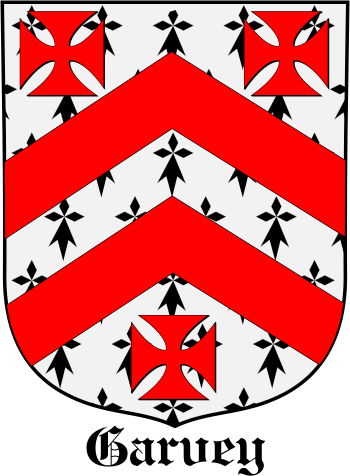 Get this crest printed on...
GARVEY Family History
Recorded in many spellings including O' Garvey, MacGarvey, Garvey, and Garvie, this is an Irish surname. It predates the 1170 a.d. Anglo-Norman Invasion of Ireland. It was originally a descriptive nickname deriving from the word "gabbh" and literally describes one who was "rough and tough!". The name is also a rarity in that not only was it prefixed by both "Mac" and "O", it is also interchangeable with both Garvin and Garvan. Although now popular in Counties Cork and Kerry, the name originates from Ulster, the MacGarveys being from County Donegal, the O'Garveys from County Armagh, and specifically the barony of Oneilland East...