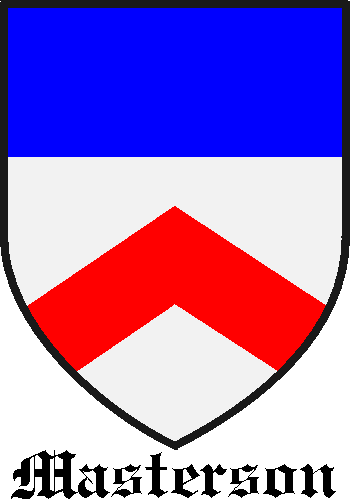 Get this crest printed on...
MASTERSON Family History
Recorded in a variety of spellings including Master, the patronymics Masters and Masterson, the occupational Masterman, this is an ancient Anglo-Scottish surname, but one originally of Roman (Latin) origins. It derives from the word 'magister', meaning a superior, one who was in charge. This word dates back to the very dawn of written history, at least two thousand b.c. It could mean a chief or elder of a tribe or village, and later, a more general meaning of an educated person, when few were, such as a teacher or magistrate. Whilst almost certainly a word used during the Roman occupation of England between 55 and 410 a...