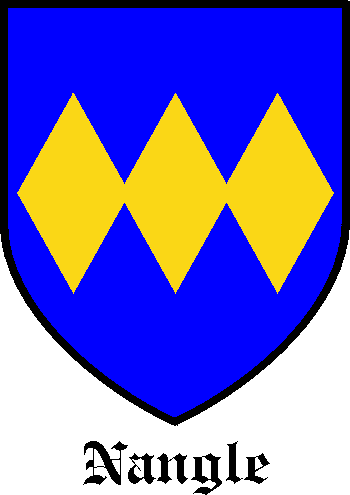 Get this crest printed on...
NANGLE Family History
This interesting name, with variant spellings Neagle and Nangle is of Norman Irish origin. Originally "de Angulos" the family entered Ireland following the Norman invasion of 1170 and were granted large tracts of land in County Cork and in North Connacht. The Cork branch of the family used Nagle or Neagle as an anglicized form of their name and the Connacht branch Nangle from the original Gaelicized form de Nogla. Later, the Nangles of Connacht adopted the surname Mac Costello - a patronymic formed from the Gaelic prefix "mac" meaning "son of" plus the Norman personal name Oistealb and its anglicized form (Mac) Costello...