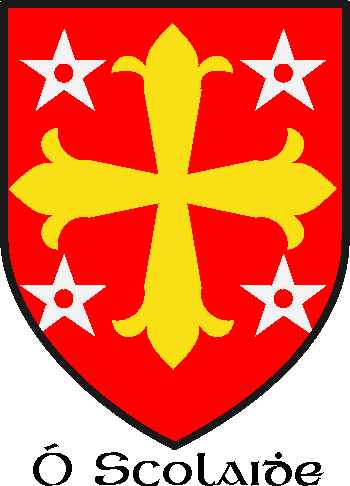 Get this crest printed on...
SCULLY Family History
This is an Anglicized form of the Old Gaelic name "O' Scolaidhe" or "O' Scolaire". The Gaelic prefix "O" indicated "male descendant of", plus "Scolaide", a Crier, i.e. one whose duty it was to announce important forthcoming events, or "Scolaire", a student. Originally a Co. Westmeath Clan, the Scullys were driven by Anglo-Norman pressure to Munster, circa 1170. One branch of the family settled in Lorrha (North Tipperary), and another established itself in South Tipperary, near Cashel. Clan members were interred by the famous Rock of Cashel and have a memorial there called Scully's Cross. Today, the name is widespread in Counties Cork and Tipperary...