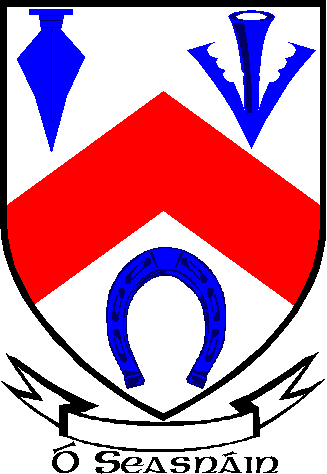 Get this crest printed on...
SEXTON Family History
This interesting name has two possible origins, from an English occupational surname and from an Irish personal name. Firstly, it is an occupational name for a sexton or church warden. It derives from the Middle English "sexteyn", which comes from the Old French "secrestein", itself originally from the Latin "sacristanus". Variants of this form include Sexten, Sextone, Sexon and Secretan. The first recording of this form was in the early 13th Century. One William Sextain appears in the Subsidy Rolls for Sussex in 1327. The second origin is from the Anglicized form of the Gaelic Irish "O'Seastnain", descendant of "Seastnan", a personal name of uncertain origin; though it may have been originally a byname meaning "bodyguard" from "seasuighim", "to resist" or "defend"...