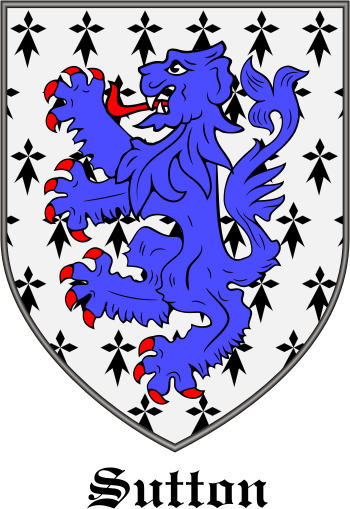 Get this crest printed on...
SUTTON Family History
This most interesting surname is of Anglo-Saxon origin, and is an English locational name from any of the places so called, widespread in England; for example, Sutton in Bedfordshire, which appears as "Sudtone" in the Domesday Book of 1086. These placenames derive from the Olde English pre 7th Century elements "suth", south and "tun", an enclosure or village, a common placename element in England. Hence, the name means "the settlement of a main village". The surname dates back to the Domesday Book of 1086 (see below) while Alnod Suttuna was recorded in 1086 in Cambridgeshire in Ancient Records of Ely...