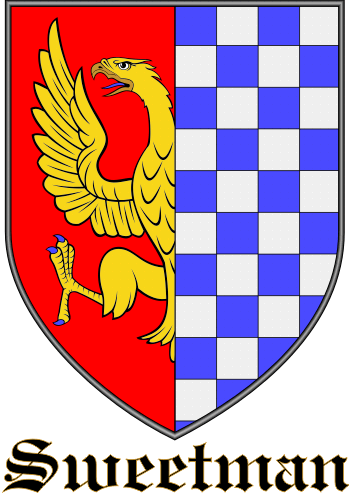 Get this crest printed on...
SWEETMAN Family History
Recorded in a variety of spellings as shown below, this is a surname of Anglo-Saxon origins . It is a nickname and an example from the large group of European surnames that were created during early medieval times from habitually used descriptive forms. In this instance the name derives from the pre 7th century word 'swete', meaning sweet or agreeable, with the suffix of 'man'. In this context it means friend, servant or simply associate of Swete. Whether the surname actually meant what it said, or whether given the robust and Chaucerian humour of the period it meant the complete opposite, is arguable...