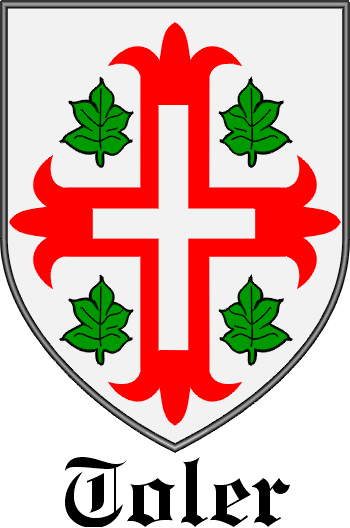 Get this crest printed on...
TOLER Family History
Recorded as Toler, Toller and the north country Towler, this is an English medieval surname. It has two possible origins. The first is an early occupational surname for a toll taker or tax gatherer. The derivation is from the word 'toln', meaning a tax or payment, with the agent suffix -er, meaning "one who does". The ultimate origin of the word is Greek, from telos, and latinized as toloneum. William Langland (circa 1332-1400) wrote in the prologue to the famous book Piers Plowman, of "Taillours and tynkers and tollers in markettes". The second possible origin for the modern surname, is as a locational name from a place called Toller in the county of Dorset...